Entry Date: 22.11.2021, at 20:30:00 hrs (local)
Whangarei - Whangarei
At Andy´s place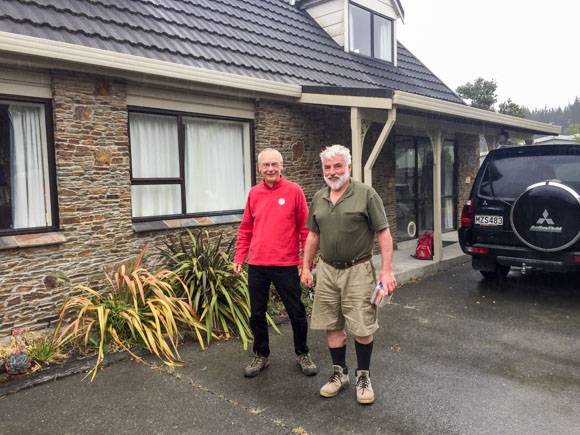 | | |
| --- | --- |
| PRID: | 12312 |
| LegID: | 332 |
| LegNo: | 80 |
| Latitude: | S043°36.27' |
| Longitude: | E172°42.80' |
| Day#: | 1123 |
| Log (Leg): | 903 nm |
| Log (Total): | 56453 nm |
On Sunday SuAn is tied to the dock in the marina and we clean up after our trip to the south. Someone is knocking on SuAn´s hull. Andy from SV Riot recognized our boat and came over to say Hello. First we had no glue, where and when we have met. It was last year around Christmas in Stewart Island when we were anchoring close to each other and we briefly visited him on his boat.
We ask him to come on board and have a cup of coffee. It does not take long and he invites us for dinner to his home. How nice is that!
After a long day in Christchurch we take the bus to his home in the evening. He is preparing a delicious meal: venison, different vegetables, potatoes and a fresh salad. Andy is truly a great cook. The time is running with lots of stories to tell and soon the second bottle of red wine is opened. Our last bus to Lyttelton is leaving without us and we stay for the night. The next morning he drives us back to the marina in Lyttelton before he starts his work and even helps us to get a special spare part for our rig.
We are overwhelmed by such great hospitality from sailors in New Zealand.
Thank you very much Andy, and hopefully we will see you again, next time on SuAn.