Entry Date: 28.01.2022, at 13:45:18 hrs (local)
Oban - Nelson
Arrival in Fiordland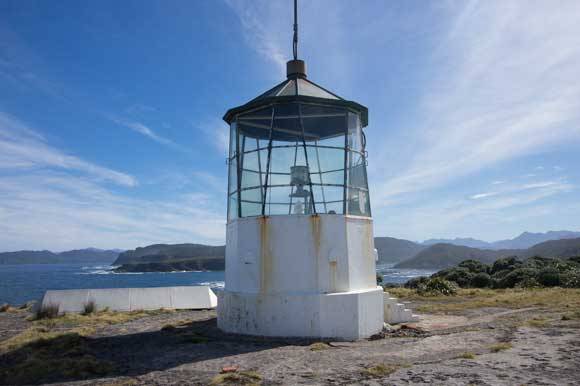 | | |
| --- | --- |
| PRID: | 12373 |
| LegID: | 335 |
| LegNo: | 82 |
| Latitude: | S046°08.16' |
| Longitude: | E166°37.70' |
| Day#: | 1155 |
| Log (Day): | 73 nm |
| Log (Leg): | 85 nm |
| Log (Total): | 57129 nm |
After the 85 nm passage into the Fiordland we dropped at 3:00 a.m. anchor in the Otago Retreat, in the most southern fjord. We had mostly more winds than forecast and we could sail much more than anticipated. Most of the time the current was with us and we covered the distance much faster than planned.
It was a bit scary when we entered the narrow entrance to the Preservation Inlet in pitch darkness. Luckily we had our own track from last year we could follow. Exactly at the same spot like last year we dropped our anchor and went for a good sleep. Without our previous visit and the GPS-track we would not have dared to sail into the fjord and anchor at night.
The next day we did a very nice hike to the Puysegur Lighthouse. One last time we enjoy the wide blue ocean view towards Antarctica in the South and the scenery of the Southern Alps in the North, which are waiting for us to explore.
Puysegur Point Lighthouse was commissioned in 1878 and is generally accepted to be the windiest, roughest and most isolated point in all New Zealand. That is written in Marios Gavalas´ book " Landmarks of Fiordland, Southland and Stewart Island".