Entry Date: 20.12.2009, at 07:11:00 hrs (UTC)
St. Lucia - St. Lucia
ARC in St. Lucia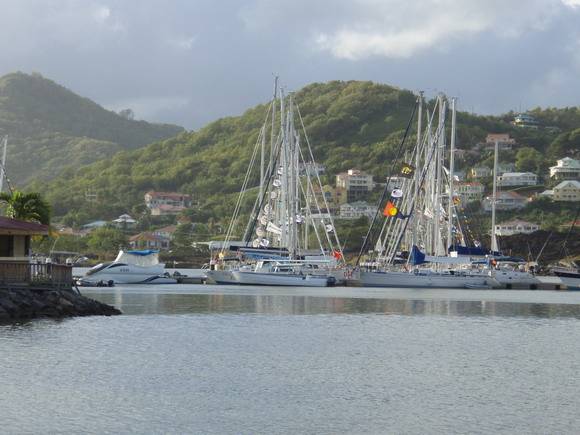 | | |
| --- | --- |
| PRID: | 9644 |
| LegID: | 194 |
| LegNo: | 7 |
| Latitude: | N014°04.58' |
| Longitude: | W060°56.95' |
| Day#: | 52 |
| Log (Total): | 5122 nm |
The week from December 13 to 19 was full of parties in St. Lucia for all ARC participants. The organizers of those events did a real good job. Thanks a lot!
Besides the parties also seminars and cooking classes were offered. We joined a sight seeing tour to the Pitons, the famous mountains of St. Lucia and the crater of the volcano.
We were meeting the other ARC participants and exchanged our experiences.
We are using the time in the IGY Marina, to check our battery problem and clean the diesel tank. The TV crew of the German TV MDR (www.compass-company.de) joined us for a sailing trip in the Rodney Bay and did some shooting.
(26)