Entry Date: 28.11.2023, at 16:00:00 hrs (local)
Richards Bay - Cape Town
Mixed Emotions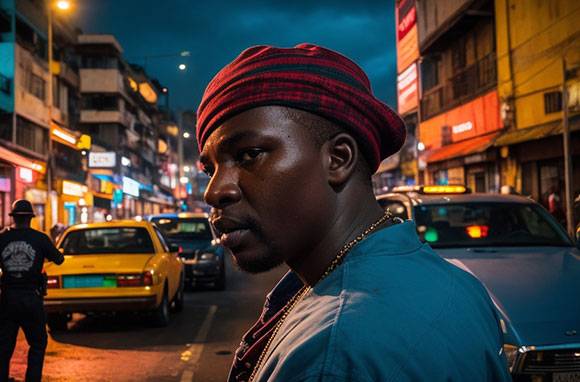 | | |
| --- | --- |
| PRID: | 12875 |
| LegID: | 351 |
| LegNo: | 96 |
| Latitude: | S029°51.87' |
| Longitude: | E031°01.52' |
| Day#: | 1452 |
| Log (Day): | 1 nm |
| Log (Leg): | 94 nm |
| Log (Total): | 74015 nm |
On the one hand, our reception here in Durban was the most professional and friendly we had ever experienced. In advance, Vince Nel, one of the Commodores of the Point Yacht Club, had sent us accurate satellite images, clearly depicting our berth and the route to it. Consequently, entering the harbor and marina, even in darkness, was not a problem at all. He also was at 5:00 am on the dock to assist us with mooring. Lastly, we were deeply moved when he warmly welcomed us to Durban Marina with a bottle of wine. Similar warmth and friendliness, as we experienced in Richards Bay,we receive from all South Africans we come into contact with here in Durban.
However, there is a rather dark side to South Africa and especially here in Durban: The unimaginably high level of crime. This is the reason why we are experiencing our stay here with mixed emotions. Even before our arrival, we were repeatedly and emphatically warned not to walk around the city, especially during the nighttime. The more we learn about this issue, the more horrified we become.
According to the
World Crime Index 2023
website, Durban is classified as the second most dangerous city in Africa and the third most dangerous city in the world. Similar circumstances apply to South Africa as a whole. According to the
World Population Review
, South Africa is the third most dangerous country in the world. Consequently, South Africa has a particularly high rate of assaults, rapes, homicides, and other violent crimes. This is attributed to several factors, including high poverty, inequality, unemployment, social exclusion, and the normalization of violence. South Africa has one of the highest rape rates globally. More than 1 in 4 men surveyed by the South African Medical Research Council admitted to committing rapes.
These alarming statistics and facts heightened our fears and significantly influenced our decisions regarding exploring the city: We did not dare to move around the city on foot and preferred to stay in the safe environment of the marina. As a result, we could not or only limited experience the diversity of the city and its potential attractions.