Entry Date: 26.11.2021, at 14:17:03 hrs (local)
Whangarei - Whangarei
Christchurch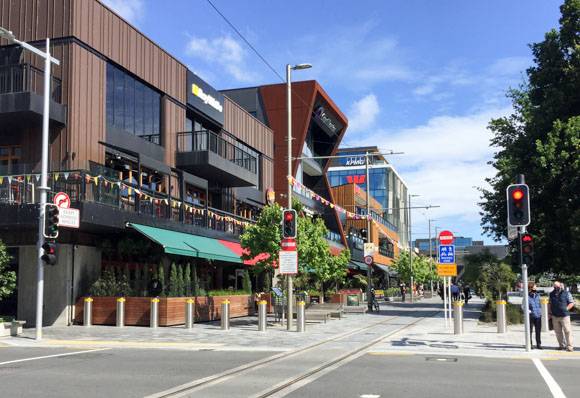 | | |
| --- | --- |
| PRID: | 12313 |
| LegID: | 332 |
| LegNo: | 80 |
| Latitude: | S043°36.27' |
| Longitude: | E172°42.80' |
| Day#: | 1123 |
| Log (Leg): | 903 nm |
| Log (Total): | 56453 nm |
On our last New Zealand circumnavigation we had just a short sightseeing tour with Viki through Christchurch. This time we take the bus from Lyttelton and reach the city center just about 45 minutes later.
Located in the state Canterbury, Christchurch became 1856 the first established city in New Zealand and has developed to the second largest city in the country with 380.000 citizens. It was always focused on agriculture industry for the surrounding farming. It is also the second largest industrial center of New Zealand. Between 2010 and 2012 several severe earthquakes demolished the city center: 1000 buildings collapsed and 1500 were destroyed beyond repair. Lots of buildings still need to find investors for taking them down and rebuild the place.
On two days we enjoy the city life with its many culinary delights, museum and shopping for special things.
(21)