Entry Date: 23.10.2009, at 12:28:00 hrs (local)
Algeciras - Las Palmas
In the Strait of Gibraltar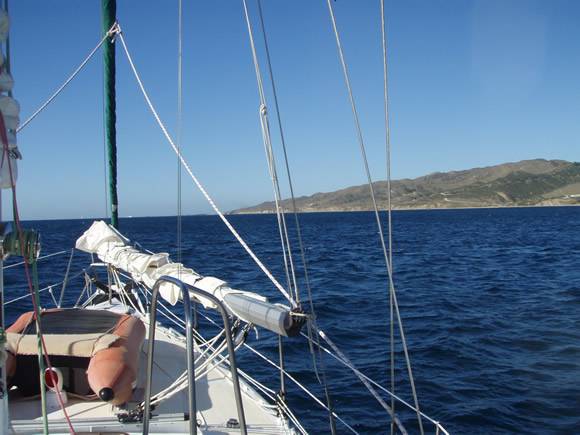 | | |
| --- | --- |
| PRID: | 9606 |
| LegID: | 190 |
| LegNo: | 4 |
| Latitude: | N036°00.62' |
| Longitude: | W005°34.27' |
| Day#: | 25 |
| Course: | 250 ° |
| Speed: | 5 kn |
| Log (Day): | 13 nm |
| Log (Leg): | 13 nm |
| Log (Total): | 1784 nm |
We had cloudless blue sky when we left the marina Algeciras this morning. Now we are in the Strait of Gibraltar. Unfortunately is currently westerly wind and have to use our engine.
In the Strait of Gibraltar is it very important to pay attention to the current. In fact there is not just a single, but three different currents: The central, the northern and the southern current.
We have timed our departure that the northern current is going westwards. At the same time is the current in the middle of the Strait sill going to the East. In order to use the northern current we are going very close to the shore. The other advantage in doing so is that we stay clear from the big ships which are very concentrated in the Strait.