Entry Date: 29.09.2009, at 17:20:00 hrs (UTC)
Gibraltar - Algeciras
Arrival in Algeciras (Spain)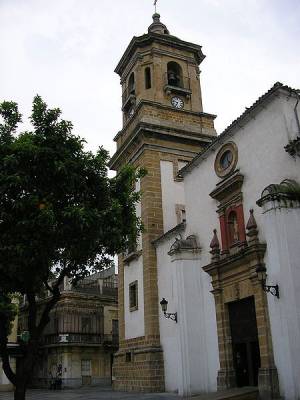 | | |
| --- | --- |
| PRID: | 9599 |
| LegID: | 189 |
| LegNo: | 3 |
| Latitude: | N036°07.10' |
| Longitude: | W005°26.35' |
| Day#: | 22 |
| Course: | 230 ° |
| Speed: | 5 kn |
| Log (Day): | 5 nm |
| Log (Leg): | 5 nm |
| Log (Total): | 1766 nm |
We had to change our planes. Gibraltar has two marinas and we assumed that there should be no problem to tie our boat up in one of them. Unfortunately we have been wrong. When we contacted the marinas via our VHF radio we ware told that the marinas are full and they do not accept any additional yachts.
So we decided to set our course to the marina of Algeciras. Algeciras is exactly opposite of Gibraltar in the same bay and the distance from Gibraltar is about 5 nm.

This time we are luckier. The marina has plenty of available berths and we can stay.
(2)