Milford Sound - Whangarei
21.03.2022 - 02.04.2022
Fiordland - Whangarei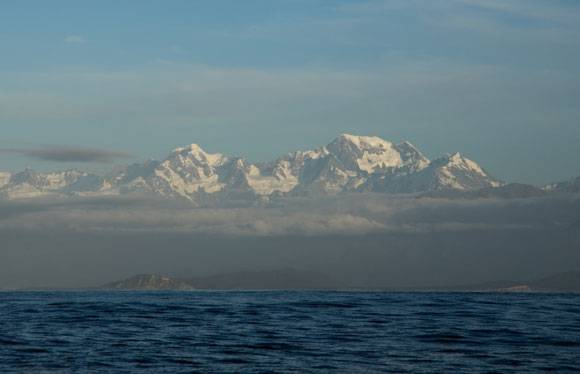 Unfortunately it is time to say good bye to the fascinating world of Fiordland and to carry on. Only very reluctant we are leaving this breathtaking beautiful Milford Sound.

Our destination is again Whangarei, our base in New Zealand, located in the far north of the North Island. In order to get there we have to cover a total distance of almost 1000 nautical miles.

Firstly the sailing goes along the west coast of the South Island in northerly direction. On the way we admire the fascinating view of the impressive mountains of the Southern Alps.

Only in the sea area between both of the New Zealand´s islands we will, based on the then available weather information, decide, whether we will sail along the east or the west coast of the North Island toward the north.

Both, the passage along the South and as well the North Island are rather demanding and there is hardly any useful opportunity to seek shelter along the way.