Entry Date: 28.05.2021, at 13:40:00 hrs (local)
Whangarei - Whangarei
Hundertwasser Art Centre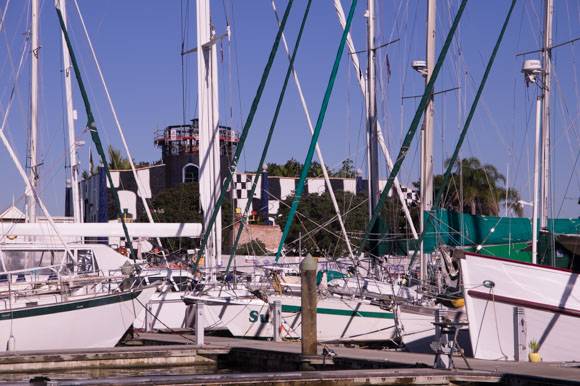 | | |
| --- | --- |
| PRID: | 12219 |
| LegID: | 331 |
| LegNo: | 79 |
| Latitude: | S035°43.42' |
| Longitude: | E174°19.56' |
| Day#: | 1076 |
| Log (Leg): | 33 nm |
| Log (Total): | 55143 nm |
Friedensreich Hundertwasseer was born 1928 in Austria and became a famous painter, architect, ecological activist and visionary. 1974 he came fist time to New Zealand, fell in love with its beautiful nature and became a citizen of that country.
His architectural philosophy favors diversity over monotony, romanticism, the organic, unregulated irregularity, spontaneous vegetation, creativity and a life in harmony with nature. Worldwide exist about 30 buildings from the artist. Among them is the train station in Uelzen, Germany, the toilets in Kawakawa, about 30km north of Whangarei and his last masterpiece just besides Town Basin Marina will be finished this year after a construction time of 27 years.
Hundertwasser choose an old unused building for is project and it was completed by the supervision of the Hundertwasser Foundation in Vienna together with Whangarei Art Mueseum Trust. This colorful very unique building is made from recycled bricks, timber and pavers with 3,000 square meters of handcrafted tiles 40,000 volunteer hours and 30 Mio raised Dollars. Unfortunately the great artist died in 2000 but he left the world a great deal of his art and architecture.
(1)