Entry Date: 23.05.2021, at 16:30:00 hrs (local)
Whangarei - Whangarei
Visitors on board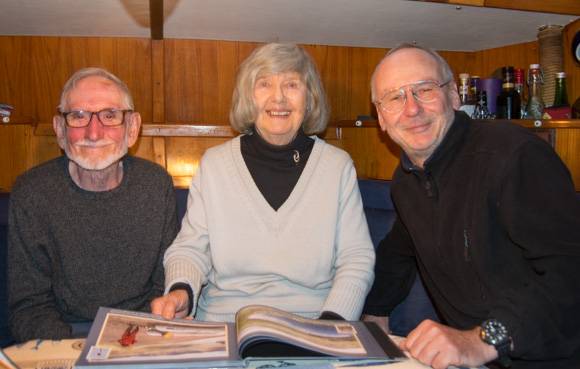 | | |
| --- | --- |
| PRID: | 12217 |
| LegID: | 331 |
| LegNo: | 79 |
| Latitude: | S035°43.42' |
| Longitude: | E174°19.56' |
| Day#: | 1076 |
| Log (Day): | 12 nm |
| Log (Leg): | 33 nm |
| Log (Total): | 55143 nm |
Here, in Town Basin Marina we are perfectly safe from the storm out in the Ocean.
For visitors it is very convenient to visit a yacht in the marina. We invite Ortwin and Elli, the representatives of Trans Ocean Cruising Club in Whangarei. Ortwin has helped us several times in the shipyard and at our arrival with local knowledge, tools and recommendations about repair and travel in New Zealand. They are really caring for TO cruisers here at the other end of the world since many years already.
They are two amazing people, sailed in an 8 m yacht from Germany to NZ fifty years ago and are still fit to sail with their SV Vahine along the coast of NZ.