Entry Date: 04.08.2022, at 17:00:00 hrs (local)
Uf Mar, Kai Islands - Bintang
Rain in Amahusu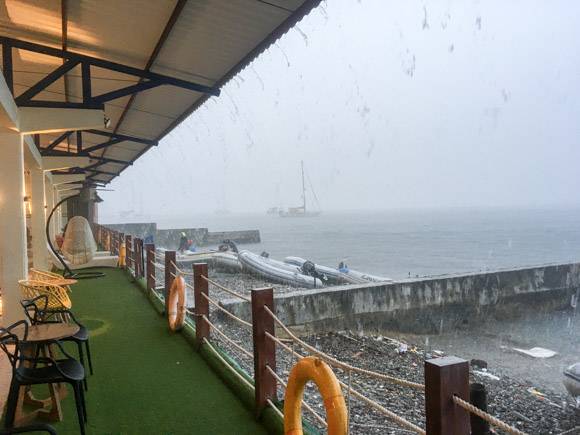 | | |
| --- | --- |
| PRID: | 12534 |
| LegID: | 339 |
| LegNo: | 86 |
| Latitude: | S003°43.57' |
| Longitude: | E128°08.56' |
| Day#: | 1240 |
| Log (Leg): | 336 nm |
| Log (Total): | 62185 nm |
The rally fleet anchors in front of the village Amahusu in the Ambon Bay.
The organizers of the rally have set up big tents at the end of the dock to provide a meeting place for the sailors and locals, and make a little stage for performances.
But the ongoing rain does not invite all sailors to go ashore. Some stay on their boats, others take a bus to Ambon City in order to do some shopping or sightseeing.