Entry Date: 12.12.2020, at 12:15:41 hrs (local)
Kaikoura - Stewart Island
Whakaraupo - Lyttelton Harbour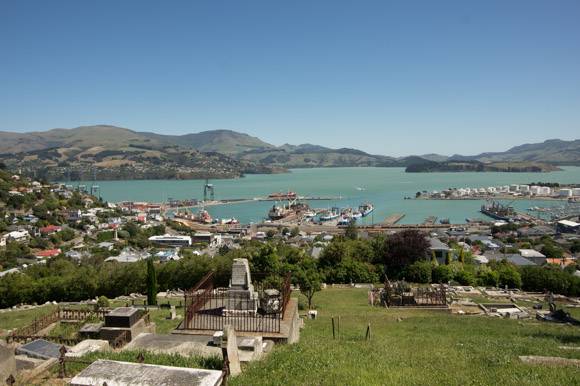 | | |
| --- | --- |
| PRID: | 12070 |
| LegID: | 327 |
| LegNo: | 75 |
| Latitude: | S043°37.45' |
| Longitude: | E172°44.17' |
| Day#: | 997 |
| Log (Day): | 10 nm |
| Log (Leg): | 95 nm |
| Log (Total): | 52796 nm |
Lyttleton Harbour is a big bay with lots of side arms a bit south of Christchurch and it is the left-over caldera of an old volcano. Because it is surrounded by the about 500 meters tall crater rim and west of here the Southern Alps of New Zealand act as a weather shield, this area has a very warm and dry climate.
The first Maori settlers came around 1300. In the 18 hundreds it started to become a port for trading and whalers and 1850 the first four ships from England arrived in this area to start with the colonization. Over the time it became an important port and town for this region.
In order to transport the trading goods to Christchurch they had to be carried over the 450 m high crater rim. Since 1964 the 1,94 km long tunnel opened and allow 10.000 vehicles to travel between Lyttleton and Christchurch daily.