Entry Date: 21.07.2019, at 16:00:00 hrs (local)
Vuda Marina - Denerau Marina
Navadra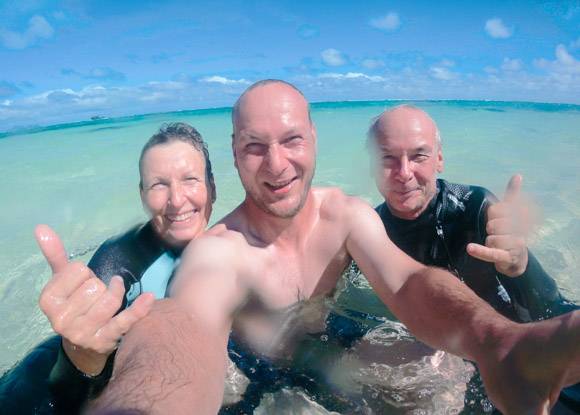 | | |
| --- | --- |
| PRID: | 11787 |
| LegID: | 319 |
| LegNo: | 67 |
| Latitude: | S017°27.49' |
| Longitude: | E177°02.56' |
| Day#: | 911 |
| Log (Day): | 3 nm |
| Log (Leg): | 173 nm |
| Log (Total): | 49354 nm |
The weather forecast predicts fresh southerly winds and together with a few other cruisers we are hiding behind the very scenic Navadra Island.
During the night a front was moving across Fiji. It was accompanied by very fresh wind and strong rain. Today the clouds are gone, but the fresh southerly wind is still blowing. We have decided to stay one more day in this beautiful and well protected anchorage.
We have a wonderful time with snorkeling, exploring the island and playing in the shallow water of the lagoon.